Fulltime | Amsterdam
Manager Contentmarketing & Strategie
Bij Mediatic zijn we op zoek naar een Manager Contentmarketing & Strategie. Iemand die zin heeft om samen te bouwen aan zijn of haar eigen carrière én de toekomst van ons bureau. Iemand die verantwoordelijk wordt voor de ontwikkeling van contentmarketing binnen Mediatic, door concepten en strategieën te ontwikkelen, en zowel opdrachtgevers als de eigen organisatie hierin mee te nemen. Een gedreven professional die het (mede) leiden van een bureau net zo leuk vindt als het vakgebied contentmarketing zelf.
Ben je op zoek naar een baan waar je energie van krijgt? Kom dan werken bij het bureau dat de contentmarketing doet voor organisaties die positieve impact maken. Mediatic lanceert succesvolle startups, werkt voor de absolute marktleiders in uiteenlopende sectoren en zet zelf ook vol in op contentmarketing. Dat doen we onder meer via interviews met succesvolle impact-ondernemers (zie: LiEF – succesvol ondernemen voor een betere wereld).
Als Manager Contentmarketing & Strategie geef je richting aan de groei en ontwikkeling van contentmarketing binnen Mediatic. Je geeft leiding en draagt verantwoordelijkheid voor de omzet. Je wordt lid van het MT van Mediatic.
Jij
Bent enthousiast en vindingrijk;
Bent strategisch, conceptueel en commercieel sterk;
Hebt aantoonbaar affiniteit met contentmarketing;
Je hebt minimaal drie jaar ervaring met het leiden van een afdeling of bureau;
Staat sterk in je schoenen en voelt je verantwoordelijk voor klanten én het team;
Bent sociaal handig, schakelt snel en draagt eindverantwoordelijkheid;
Hebt een afgeronde HBO- of universitaire opleiding.
Wij bieden
Betekenisvol werk;
Onbeperkt verlof;
Een persoonlijk trainingsbudget om jezelf verder te ontwikkelen;
Een maandelijkse tegemoetkoming op je sportschoolabonnement;
Een team met ambitieuze collega's;
Een afwisselende functie in een informele werksfeer;
Veel vrijheid, veel verantwoordelijkheid;
Leuke borrels en uitjes;
Mogelijkheid tot medewerkersparticipatie.
Mediatic is een snelgroeiend bureau gespecialiseerd in contentmarketing en PR, gevestigd in Amsterdam. Bij ons werken zonder overdrijven de beste communicatieprofessionals en oud-journalisten. Met brede kennis van on- en offline media, dragen wij bij aan meer bekendheid en een grotere autoriteitswaarde voor onze opdrachtgevers. We zijn werkzaam voor mooie, vooruitstrevende en innovatieve organisaties – denk aan Fujitsu, Viisi Hypotheken, Nederland Schoon, Ingage, Circle8, GVB, LUMC en de Universiteit van Amsterdam (UvA). Stuk voor stuk bedrijven die wereldwijd tot de absolute top behoren in hun branche. Ook zetten we ons in voor (vaak snelgroeiende) organisaties in de consumentenmarkt, zoals bunq, Seepje, MUD Jeans, MisterGreen en Museon-Omniversum.
Soort dienstverband: 36-40 uur.
*Acquisitie naar aanleiding van deze vacature wordt niet op prijs gesteld.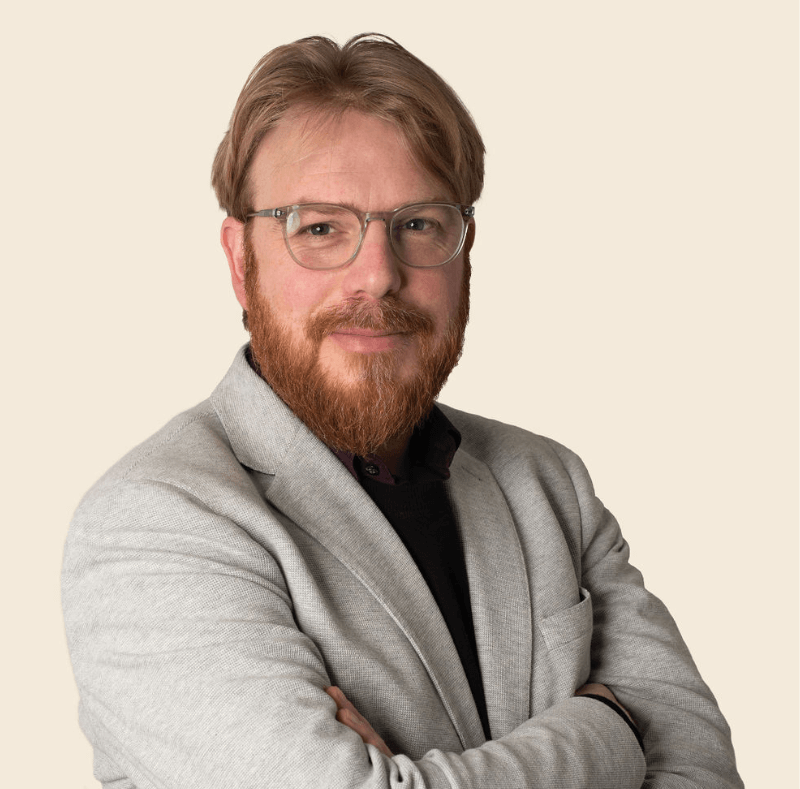 Vragen over deze vacature?
Neem dan contact op met Dennis Mensink, via +31 (0)6 – 45 61 42 26, of dennis@mediatic.eu.
Solliciteer nu
"*" indicates required fields